AfCFTA: 29 Signatories Countries deposited their instruments of ratification
Business updates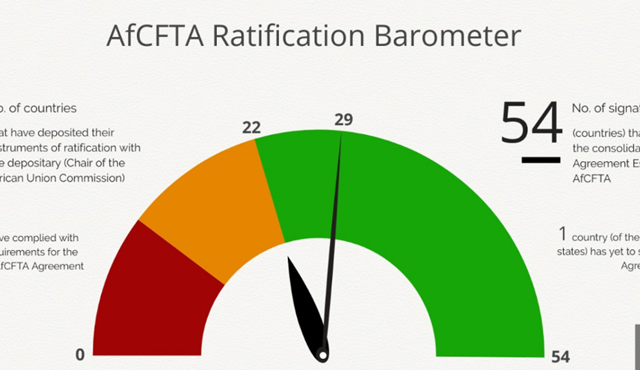 AfCFTA: 29 Signatories Countries deposited their instruments of ratification
Trade
19 Dec 2019
On 7 July 2019, at an Extraordinary Summit of the African Union, the operational phase of the AfCFTA Agreement was officially launched. Trading under the AfCFTA will begin on 01 July 2020.
As at 06 December 2019, 29 countries have deposited their instruments of ratification. The latter are Burkina Faso, Cameroon, Chad, Congo, Cote d'Ivoire, Djibouti, Egypt, Equatorial Guinea, Eswatini, Ethiopia, Gabon, Gambia, Ghana, Guinea, Kenya, Mali, Mauritania, Mauritius, Namibia, Niger, Rwanda, Saharawi Republic, Sao Tome & Principe, Senegal, Sierra Leone, South Africa, Togo, Uganda and Zimbabwe.
Out of 55 countries, 54 have already signed the Agreement with Eritrea remaining as the only country to sign the AfCFTA Agreement.
Click here to see the infographics on the AfCFTA Status.