Business updates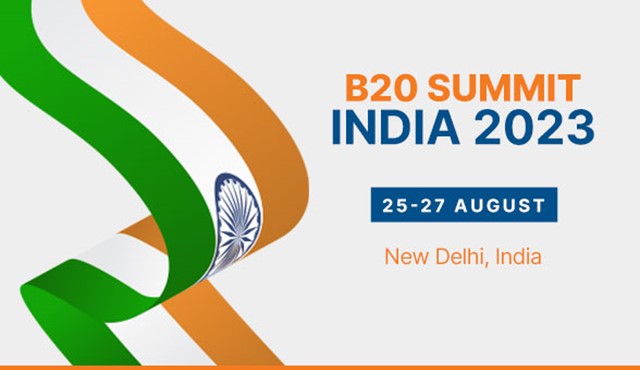 The B20 Summit India 2023 is the official dialogue forum representing the global business community of G20.
The conference is being organised by the Confederation of Indian Industry, which has been formally designated as the B20 secretariat by the Government of India, to lead and host B20 during India's G20 presidency. 

The discussions and deliberations at the summit would be around the overall theme of B20 India – "R.A.I.S.E: Responsible, Accelerated, Innovative, Sustainable, Equitable Businesses".
Members of the business community who wish to register can do so by clicking here. 
More details are available on the B20 Summit India 2023 here.