Business updates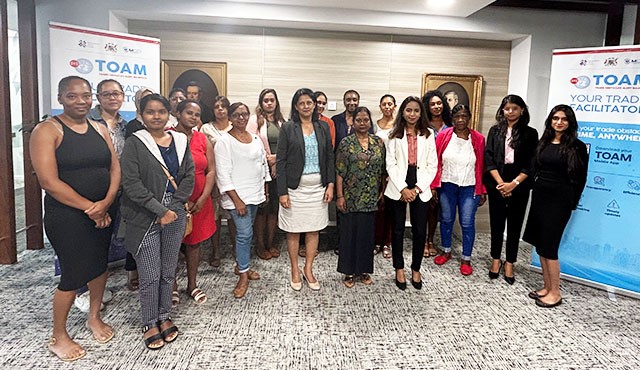 Trade Obstacles Alert Mechanism Workshop for Women Entrepreneurs
Trade
12 Apr 2023
The Mauritius Chamber of Commerce and Industry (MCCI) has organised the third awareness session on the Trade Obstacles Alert Mechanism (TOAM) for Women Entrepreneurs on Tuesday 11 April 2023 in the conference room of MCCI.

The women entrepreneurs were introduced to the new TOAM website and the mobile application, where they were acquainted on the benefits of the platform to report obstacles while exporting and importing.

Also, the MCCI made presentations on other business facilitation tools, namely on Free Trade Agreements where the women entrepreneurs were apprised of the different trade agreements and the export opportunities that arise from these agreements and were then followed by presentations on Chambers Trust and the GS1 Barcoding.

The objective of the workshop was to ensure that women succeed in trade, enlighten them on the different trade tools that can provide a conducive business environment for women and help them overcome de facto barriers to trade.

The event was organised in collaboration with the Ministry of Foreign Affairs, Regional Integration and International Trade and the International Trade Centre (ITC).
The National Women Entrepreneur Council (NWEC), the Association Mauricienne des Femmes Chefs d' Entreprises (AMFCE) as well as the SME Mauritius were the main invitees for the workshop.