CII - Exim Bank Digital Conclave on India Africa Project Partnership: 13 - 15 July 2021 - Virtual Platform
Business updates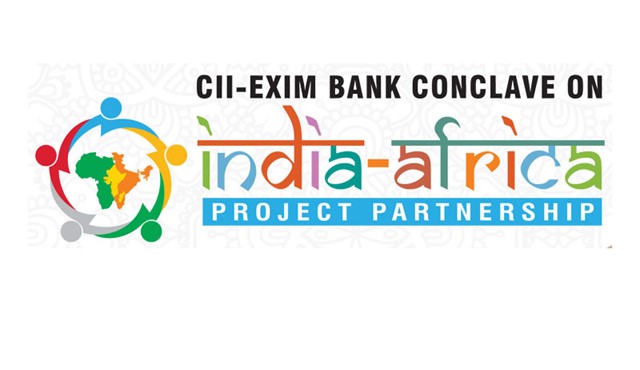 CII - Exim Bank Digital Conclave on India Africa Project Partnership: 13 - 15 July, 2021: Virtual Platform
Regional Cooperation
28 Apr 2021

The Confederation of Indian Industry (CII) in partnership with Ministry of External Affairs and Ministry of Commerce and Industry, Government of India, is organizing the 16th edition of CII-EXIM Bank Conclave on India - Africa Project Partnership on 13 - 15 July, 2021 on CII virtual platform.

Over the last 15 editions, the conclave has seen the participation of eminent dignitaries from across Africa and India, who have actively contributed to the strong partnership between the two regions. With the multi-faceted involvement of Heads of States, Ministers, Business Leaders, Financial institutions and Investment agencies, the Conclave has proven to be a one stop shop that caters to the interests of both business and political stakeholders, alike. Last year, despite the pandemic and subsequent limitations on travel, digital connectivity and a robust IT infrastructure facilitated continuous interaction between India & Africa and opened newer areas for partnerships. This year too, the conclave will continue to leverage the advantages of the virtual world and bring together leaders from Government and business to discuss the emerging opportunities and reset the economies.

The 16th edition of the conclave will focus on the key areas of cooperation: Agriculture & Food Processing, Power and Energy, Infrastructure, Finance, ICT/ IT/ ITES, Healthcare & Pharmaceutical and others. The Conclave will also discuss developments in AfCFTA and trilateral partnerships for strengthening India Africa economic relations.

Several multi-sector projects opportunities that cut across sectors are expected to be discussed at the conclave. In addition to this, attention will be given to B2B, B2G meetings and an exhibition. There will also be several sector focused sessions that will allow delegates to gain in-depth insight into their business areas.

Please click on the link below to download the brochure:

16th CII – Exim Bank Digital Conclave on India Africa Project Partnership

Registration for the conclave will open shortly. The registration link will be shared a soon as it is active.