GS1® Mauritius collaborates with Enterprise Mauritius in the GO Export Training Programme for SMEs
Business updates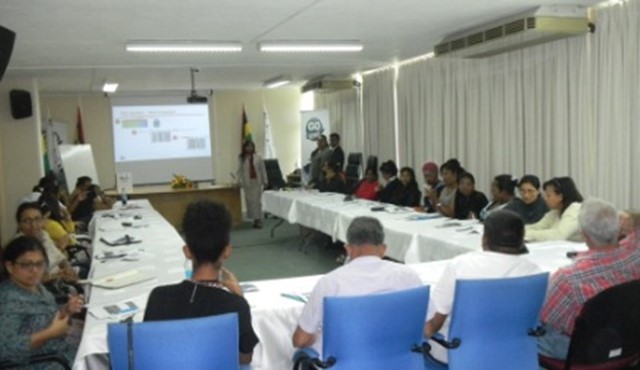 GS1® Mauritius collaborates with Enterprise Mauritius in the GO Export Training Programme for SMEs
GS1
22 Sep 2016
GS1 Mauritius participated in the GO Export Training Programme by delivering a presentation on "The Importance of GS1 Barcodes for Exports" to a group of 30 entrepreneurs on 21 September 2016.
The GO Export programme organised by Enterprise Mauritius, aims at upgrading the export capabilities of local companies mainly SMEs through customized export readiness programme.
The presentation, made by Miss Fazlee Dhuny, focused on the role of GS1 in international trade and border regulatory procedures. The importance of adopting GS1 Barcodes when exporting and dealing with freight forwarders, customs and stakeholders in the exporting countries, was also explained.
Participants were further apprised of the various benefits of adopting GS1 Barcodes versus proprietary barcodes, namely exporting without any hassle, endless opportunities with one prefix, efficiency, safety, security as well as traceability and product recall.