IORA Workshop to Strengthen Women's Economic Empowerment in the Indian Ocean
Business updates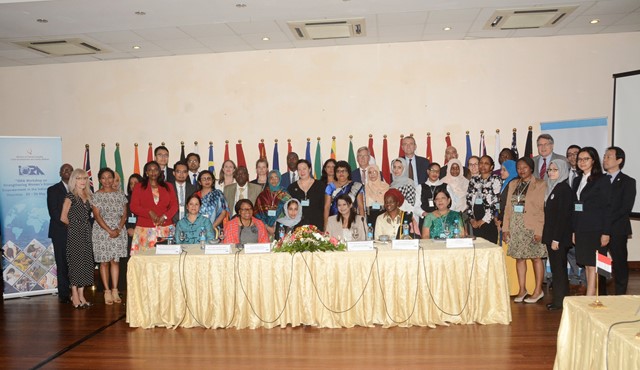 IORA Workshop to Strengthen Women's Economic Empowerment in the Indian Ocean
Regional Cooperation
04 May 2018
IORA Member States showed their commitment to gender equality and women's economic empowerment by recognizing that providing greater opportunities for the economic participation of women stimulates economic growth and leads to sustainable development.
In this context, a Workshop to Strengthen Women's Economic Empowerment in the Indian Ocean – Preparations for the Ministerial Conference and Working Group in Mauritius was held on 3-4 May 2018 at Flic-en-Flac, Mauritius.
The objectives of the workshop were mainly to:
- Identify and share commonalities and capacity building in IORA countries in the field of economic empowerment of women and support the implementation of the IORA Action Plan for 2017-21.
- Contribute to gender equity and equality in the IORA region and to integrate women's economic issues in IORA's priority and focus areas as a cross-cutting issue at the heart of sustainable development.
- Explore linkages and possible cooperation with international organisations and technical partners, such as UN Women, International Trade Centre and other key stakeholders in research and initiatives to improve women's abilities to contribute as entrepreneurs, innovators and leaders.
- Engage with the business community and chambers of commerce to develop recommendations on the format and structure of the proposed IORA Women's Business Forum and promotion of the Women's Empowerment Principles.
The MCCI was represented by Ms. Faeeza Ibrahimsah, Manager – Communications and Promotion Division of the institution, who delivered a presentation on the structure of the proposed IORA Women's Business Forum and its related opportunities.