Business updates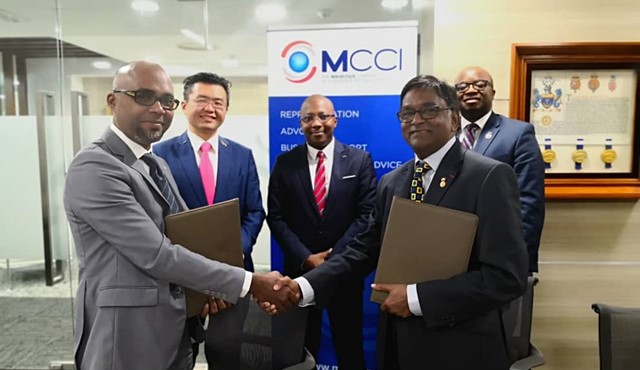 JCI Mauritius and MCCI signs MoU
01 Jan 0001
A Memorandum of Understanding was signed on 3 May 2019 between the President of the MCCI, Mr. Marday Venkatasamy and Mr. Heveen Sharma Kejiou, 2019 JCI Mauritius National President. The event took place at the seat of the MCCI in the presence of the 2019 JCI President, Mr. Alexander Tio, Mr. Arrey Robinson, JCI Secretary General and other JCI members from Bénin, Nigeria, Cameroun and Malaysia.
The purpose of the MoU is to provide a framework of cooperation and facilitate collaboration between the parties in areas of common interest. The objectives are to contribute to the advancement of economic and social progress and to foster the empowerment of young people by providing tools and networks that will enable them to contribute to the economic-decision making process.
The JCI delegation is currently in Mauritius in the context of the JCI Africa and Middle East Conference held in Balaclava from the 1 to 4 May 2019.