Launch of Roadmap for a Waste Plastic Free Mauritius
Business updates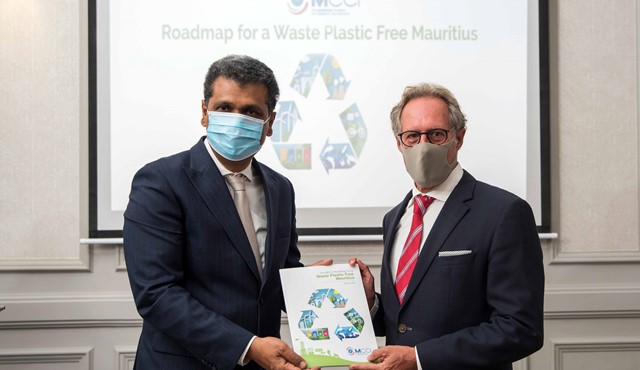 Launch of Roadmap for a Waste Plastic Free Mauritius
28 Mar 2022
The MCCI Roadmap for a Waste Plastic Free Mauritiuswas officially launched by Hon. Kavydass Ramano, Minister of Environment, Solid Waste Management and Climate Change during a Breakfast meet held at Le Labourdonnais Waterfront Hotel on 28 March 2022.
The main objective of the study was to assess the implications of the various legislations on the management of plastic waste on industrial and commercial activities. The study reiterates the strong commitment of the private sector towards the efficient management of plastic waste and gradual transition towards a circular economy. It also recommends a clear roadmap with realistic timelines and costs implications, as well as an assessment ofthe impact on food safety and consumers.
The report was launched in the presence of H.E. Mr. Vincent Degert, Ambassador and Head of EU Delegation, Mrs. Amanda Serumaga, Resident Representative of UNDP Mauritius as well as representatives from the public and private sector.

Click here to view the report and the video.