Launch of the SADC Labour Law Guide
Business updates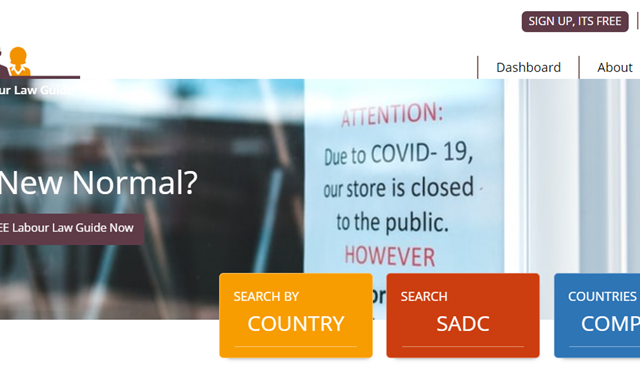 Launch of the SADC Labour Law Guide
Regional Cooperation
15 Jun 2020
The MCCI participated in an online event on Friday 12 June 2020 for the launch of the SADC Labour Law Guide.
The SADC Labour Law Guide aims at assisting businesses by providing them with online resources on the different aspects of labour laws in SADC countries. For instance,  the online Guide provides tools for comparing, across different SADC countries, legislative provisions such as fundamental rights, employment of foreign nationals, labour relations, dismissal procedures, to name a few. The aim of the Guide is also to provide a platform for policy coherence and best practice.
In addition, the platform has been integrated with a Covid-19 dashboard, detailing information on country responses to the pandemic in terms of legislative and restrictive measures taken, number of cases and recoveries, presented on a comparative basis.
The Guide was officially launched by Hon. Balopi, Minister of Employment, Labour Productivity and Skills Development of Botswana. More than 100 participants from the 16 SADC countries attended the event.
The SADC Labour Law Guide can be viewed at sadclabourlawguide.spsf.org.bw.