Launching of 'Creative Mauritius' on www.taxfreeshopping.mu
Business updates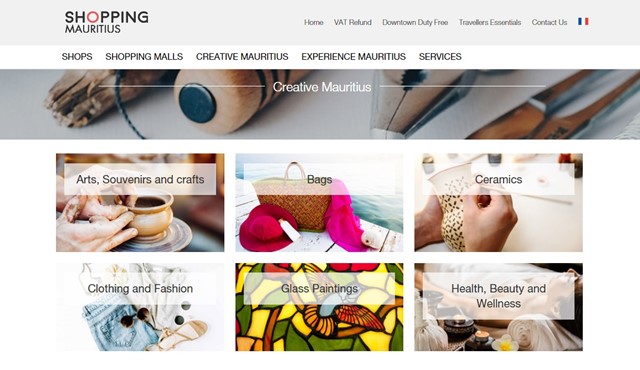 Launching of 'Creative Mauritius' on www.taxfreeshopping.mu
MCCI
22 May 2017
The MCCI organised a Press Conference today  for the launching of a 'Creative Mauritius' section on its dedicated portal to tourists www.taxfreeshopping.mu.
A joint initiative of the MCCI and the Small and Medium Enterprises Development Authority (SMEDA), Creative Mauritius aims to support our local craft industry (Mauritius and Rodrigues) by providing them a platform through which they can showcase their products. Each  craft operator will thus have a webpage of their own with a description of their products, a picture gallery and their contact details as well as a geolocation feature that enable the buyer to reach directly to them without any intermediaries.
The launching of the project took place in the presence of the Honorable Soomilduth Bholah, Minister of Business, Enterprises and Cooperatives. The President of the MCCI, Mr. Azim Currimjee declared that 'Creative Mauritius is a very laudable project, in the sense that its main objective is to support our genuine creative industry both from Mauritius and Rodrigues, by providing them a platform which will unveil their talents to tourists visiting our island'.  He also announced that the website will soon be e-commerce enabled and that the MCCI has already started working upon finding the best partner or partners for our operators.
Speaking at the function, the Honorable Minister, on his part, stated that the online platform www.taxfreeshopping.mu 'will henceforth provide visibility and market linkages to craftsmen of Mauritius and Rodrigues is indeed an unprecedented initiative that stems out of the complementarity of our respective visions to efficiently promote the local handicraft sector' .
Craft operators interested to join the platform are kindly invited to contact the SMEDA, who is the responsible authority and in charge of selecting craft operators to join the platform.