Mauritius and the Czech Republic to strengthen relations
Business updates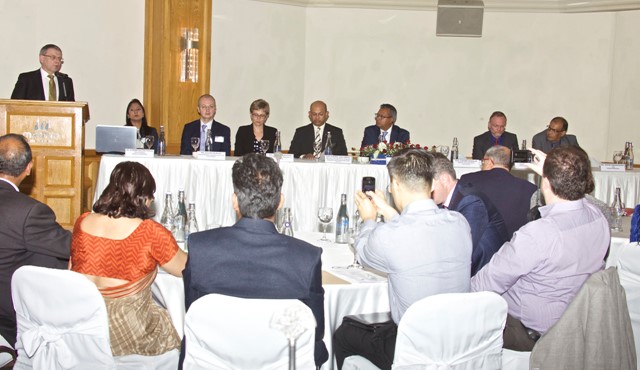 Mauritius and the Czech Republic to strengthen relations
Cooperation
29 May 2015
The Mauritius-Czech Business Forum, held on the 29 May 2015 at Maritim Hotel, Balaclava, was an excellent platform for Mauritian and Czech business people to discuss new business opportunities between the two countries.

The Forum was organized in the context of the visit of a high-level delegation, led by the Minister of Foreign Affairs of the Czech Republic, Mr Lubomir Zaoralek. The objective of the forum, organized by the MCCI and the Czech Chamber of Commerce in collaboration with the Board of Investment and Enterprise Mauritius, was to discuss avenues of cooperation in the fields of trade and investment between Mauritius and the Czech Republic.

Mauritius is viewed as a model among African countries with regards to its booming economy and political stability, said the Minister of Foreign Affairs of the Czech Republic, Mr Lubomir Zaoralek in his address to members of the business community. Minister Lubomir Zaoralek pointed out that the  visit was part of an African tour encompassing Kenya, Mozambique and Mauritius to promote trade and commercial exchanges as well as seek investment opportunities in the African continent.

During the Business forum, a presentation was made by the Secretary-General of the MCCI, Mr Raju Jaddoo, on the trade and investment opportunities in Mauritius and on the African continent. B2B meetings were also held between the Czech and Mauritian companies.

The event was attended by the Minister of Foreign Affairs, Regional Integration and International Trade, Hon. Etienne Sinatambou and the Deputy Minister of Trade and Industry of the Czech Republic, Mr. Eduard Muřický.
Legend: Hon. Lubomír Zaorálek, Minister of Foreign Affairs of the Czech Republic addressing Members of the business community