MCCI Afternoon Coffee : 'Business Anywhere for SMEs'
Business updates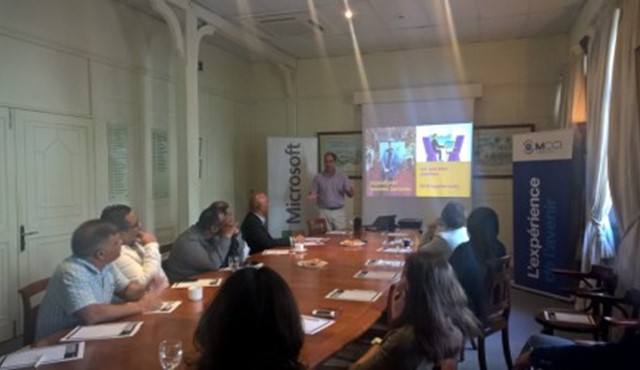 MCCI Afternoon Coffee : 'Business Anywhere for SMEs'
MCCI
31 Aug 2015
An MCCI Afternoon Coffee was held on 31 August 2015 on the theme: Business Anywhere for SMEs.
The presentation was made by Microsoft Indian Ocean Ltd with the aim to explain to SMEs how they could easily do business anywhere. Since Technology is changing the shape of business, SMEs were sensitized about the importance of evolving with technology. The Microsoft solutions for SMEs help them to have access to information, get work done, and collaborate with their team from virtually anywhere whilst reducing their costs.
The MCCI Afternoon Coffee is an informal event meant to keep Members informed of various topics of benefit to their businesses. It is also the opportunity for them to network around a cup of coffee.