MCCI Afternoon Coffee: Rethink IT. Rethink Your Business.
Business updates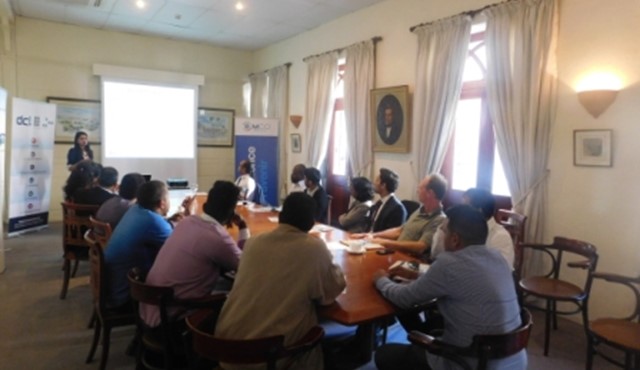 An MCCI afternoon coffee was held on 21 June 2016 on the theme 'Rethink IT. Rethink Your Business'.
The presentation, which was made by Data Communications Ltd (DCL), aimed to sensitize SMEs about ICT innovations and its impact on their businesses.
DCL Ltd run the interactive session on the various ways SMEs could use ICT in their day to day businesses. Amongst the topics discussed were:  the creation of a website and its maximization to do business efficiently and the use of ERP solutions.
The MCCI Afternoon Coffee is an informal event meant to keep Members informed of various topics of benefit to their businesses. It is also the opportunity for them to network around a cup of coffee.