MCCI organises information session on Workers' Rights Act
Business updates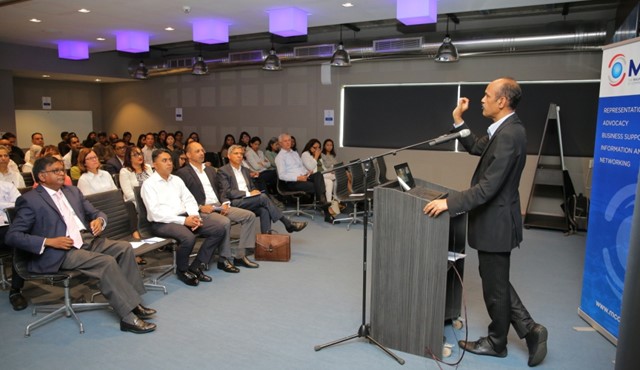 The main components of the Workers' Rights Act were discussed during an interactive information session organized by the MCCI on Wednesday 9th October 2019 at Bagatelle.
Members of the MCCI had the opportunity to discuss about the key changes in the Labour legislation, after a presentation delivered by Mr. Pradeep Dursun, the Chief Operating Officer of Business Mauritius.
Discussions focused mainly on the introduction of the Portable Retirement Gratuity Fund, the Redundancy Board, and the new Remuneration Orders, which will be applicable with the new Act.
The event saw the participation of about 80 members of the business community.