MCCI signs Agreement of Cooperation with All-China Federation of Industry and Commerce
Business updates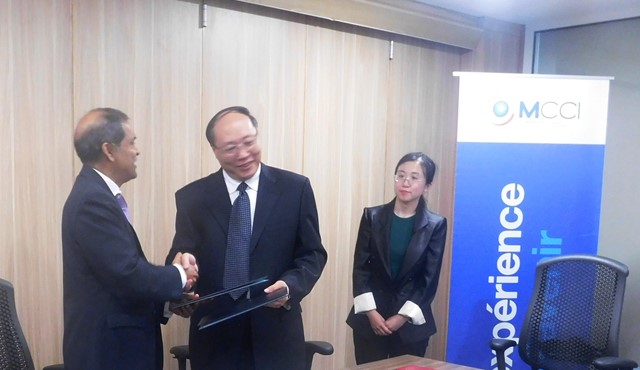 MCCI signs Agreement of Cooperation with All-China Federation of Industry and Commerce
Cooperation
29 Oct 2018
During the visit of a delegation from All-China Federation of Industry and Commerce on Monday 29th October 2018, an agreement of cooperation was signed between the institution and the MCCI. According to the agreement, both sides agree to promote economic and trade cooperation and exchanges, to explore commercial business opportunities and to foster business information amongst their members.
The Acting Secretary General of the MCCI, Mr. Barlen Pillay, emphasized on the vast opportunities that are available to business operators due to the growing relations between the two countries. He also underlined that Mauritius and China have also concluded negotiations for the setting-up of a free trade agreement between both countries and that this FTA with Mauritius is the first FTA signed by China with an African country.
Mr. Wang Yongqing, head of the Chinese delegation and vice chairman of All-China Federation of Industry and Commerce, stated that they are keen to explore the scopes for investment in the tourism, logistics and property development sectors in Mauritius. He expressed his satisfaction on the growing interest from the Mauritian side to partner with Chinese operators for joint ventures.
The event was followed by a B2B.