MCCI welcomes Mitsui & Co. Ltd.
Business updates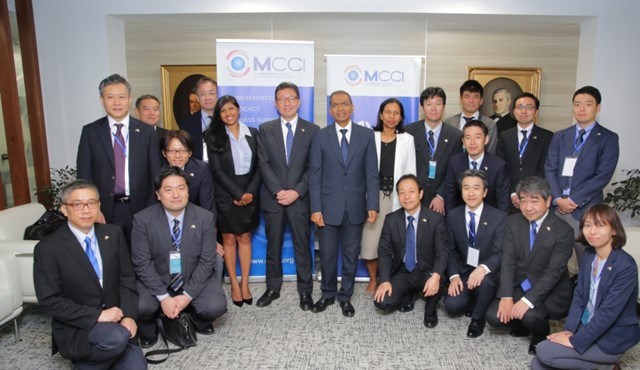 MCCI welcomes Mitsui & Co. Ltd.
Cooperation
15 Nov 2019
A 16- Member delegation of the Committee on Business in the Indian Ocean-Rim Economic Region Initiative of the Mitsui Interbusiness Research Institute met with the Secretary-General of the MCCI, Mr. Barlen, today 15th November 2019, at the seat of the institution. Members of the delegation, led by Mr. Nakaminato Akira, Principal Executive Advisor of Mitsui & Co., were on a fact-finding mission to Mauritius from 13th to 16th November 2019.
The objectives of the mission are to explore business development opportunities for the Mitsui Group in Mauritius and in the Indian Ocean Region and to understand how international companies use Mauritius as a platform for Africa.
During the meeting, discussions focused on the different projects in which Mauritius is involved mainly in the IORA region and on the African continent.