Perspectives for the Textiles and Clothing Sectors in the Tripartite Region
Business updates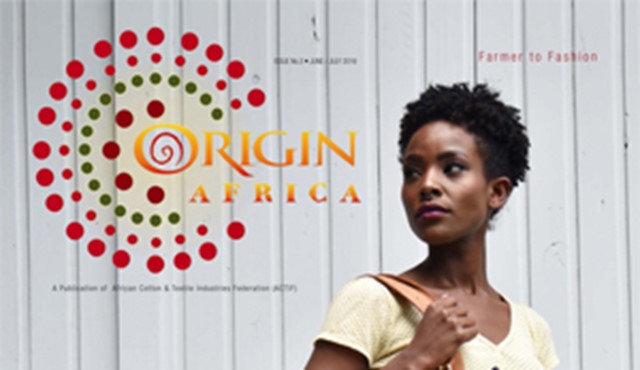 Perspectives for the Textiles and Clothing Sectors in the Tripartite Region
Trade
09 Aug 2016
The setting up of the Tripartite FTA among three major regional trading blocs - COMESA, EAC and SADC - has refocused attention on regional integration in the Eastern and Southern African region. Between them, the three blocs comprise twenty-six countries with a market of over 600 million people. Besides harmonization and simplification of procedures in the regulatory environment, regional integration comes with opportunities for the textiles and clothing sectors for increasing the production capacity making it possible for entrepreneurs to compete on the regional and global stage.

For the Tripartite region, the textiles and clothing industry has always been a key sector with a strong potential for growth. The synergies brought by integration are expected to give the industry a new dimension for global competitiveness in the years ahead.

Read full article on page 5 of Origin Africa.
Extract from "Textiles and Clothing Sector: Perspectives for the Tripartite Region", written by Ms. Rooma Narrainen, Manager of the Trade Division at the MCCI. The article was published in Origin Africa, a publication of African Cotton & Textile Industries Federation (ACTIF).