Regional Code on Anti-Corruption Compliance for Enterprises
Business updates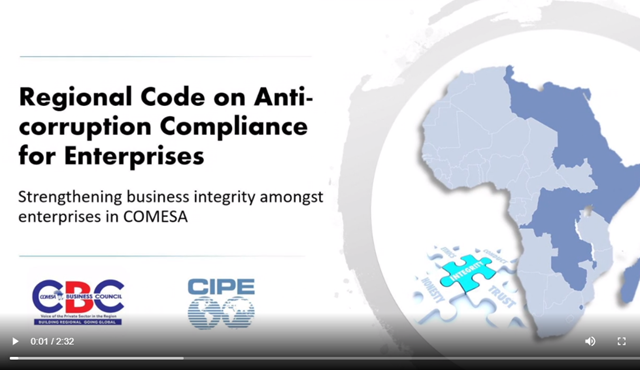 Regional Code on Anti-Corruption Compliance for Enterprises
Regional Cooperation
05 Aug 2020
The COMESA Business Council(CBC), in partnership with the Centre for International Private Enterprise(CIPE), is working on the development of a Regional Model Code on Anti-Corruption Compliance for enterprises, as part of the Anti-Corruption Compliance Project with the objective of providing a regional guide for anti-corruption compliance amongst enterprises with the COMESA region.
This is part and parcel of the overall Anti-Corruption Compliance (ACC) Project that focuses on promoting business integrity and reducing corruption within enterprises.
Check the latest video on the Regional Code on Anti-Corruption Compliance for Enterprises from COMESA Business Council here.