Trade Facilitation Reforms in Mauritius
Business updates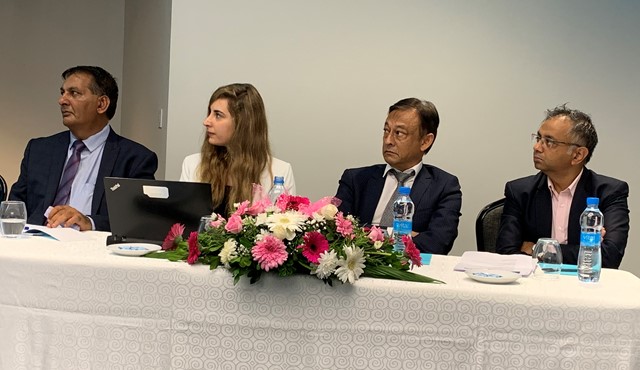 Workshop on Trade Facilitation Reforms in Mauritius
Trade
05 Mar 2020
Following the enactment of the Business Facilitation (Miscellaneous Provisions) Act 2019 amending several legislations in view of facilitating business and trade in Mauritius, a series of amendments were made to existing Regulations and also new Regulations to review and facilitate import and export permitting procedures.
In the above context, the Economic Development Board (EDB), in partnership with the Mauritius Chamber of Commerce and Industry (MCCI) and the Mauritius Revenue Authority (MRA), organized a workshop on 5 March 2020 at the Caudan Arts Centre to disseminate to the new processes put in place to facilitate business for importers, exporters, freight forwarders, customs brokers, and other relevant stakeholders.
Presentations were made by representatives of the World Bank, MRA Customs and various agencies issuing permits, including the Mauritius Standards Bureau, the ICTA and the Ministry of Commerce.
Left to right: Mr. J. Audit, Representative of the MRA Customs, Ms. Inés Zabalbeita Múgica, Operations Analyst, World Bank, Mr. Shekur Suntah, Director General, Mauritius Port Authority, Mr. Yousouf Ismael, Secretary General Designate, MCCI.