Trade Obstacles Alert Mauritius: The Association Professionelle des Transitaires participates in an awareness session
Business updates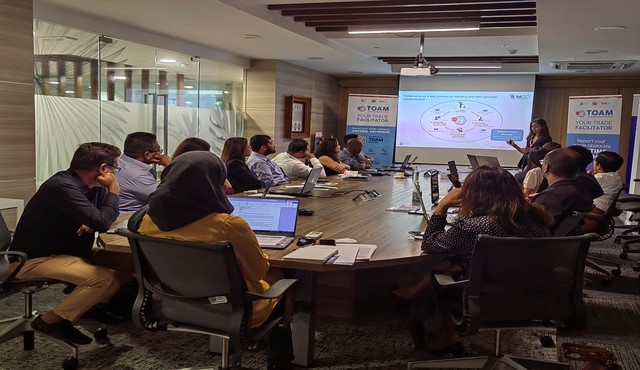 Trade Obstacles Alert Mauritius: The Association Professionelle des Transitaires participates in an awareness session
28 Oct 2022
The Mauritius Chamber of Commerce & Industry (MCCI) is organising a series of awareness sessions on the Trade Obstacles Alert Mauritius (TOAM). The first session, intended for members of the Association Professionelle des Transitaires (APT), was carried out at the seat of the MCCI, in Port-Louis, this Friday 28 October 2022.


The participants were apprised of the benefits of using the TOAM platform to report obstacles they face when exporting or importing products.
The entire journey, from the moment a trade obstacle is reported, to its resolution, has been explained to members of the APT.
Attendees were also acquainted with the TOAM mobile application which was launched on 29 September 2022, as an additional tool to further facilitate operators to report trade obstacles.
Moreover, the participants had the opportunity to discuss about their current trade barriers.
Other awareness sessions will be carried out with other stakeholders in the days to come.