Working lunch in the margins of the Article 8 Political Dialogue between the EU and Mauritius
Business updates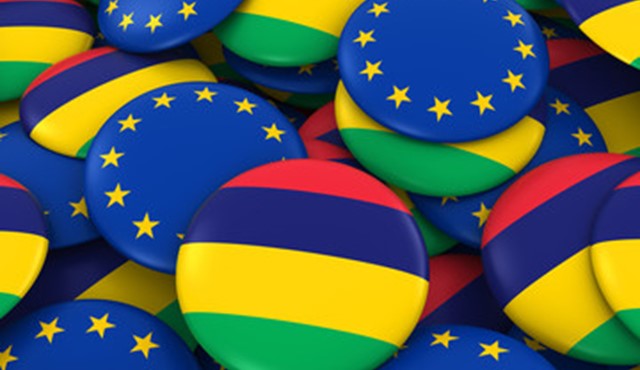 Working lunch in the margins of the Article 8 Political Dialogue between the EU and Mauritius
Cooperation
06 Jun 2018
The European Union delegation held a working lunch on Wednesday 06 June 2018 to engage with the private sector on their views of the economic developments in Mauritius. The working lunch was held in the margins of the annual Political Dialogue under the provisions of Article 8 of the Cotonou Agreement between the Government of Mauritius and the European Union on 07 June 2018.
The President of the MCCI, Mr. Marday Venkatasamy expressed the views of the MCCI on the economic trends in the country and its prospects for the year 2018. He further highlighted the unique opportunity for a transformation of the country's economic growth model, based on the integration of its different industries, a review of its export strategy through targeting of new markets as well as structural changes to enable the island to become a catalyst for innovation and R&D, given the expected general global and local upswing in the economy over the next two years.
On the Doing Business environment, the President commended the E-Licensing Platform initiative of the Economic Development Board (EDB), which is being supported by the EU and further stressed on the need for Regulatory Impact Assessments to be conducted for new legislations affecting the business community. He further made a case for a reverse feedback mechanism to gather information and detect business obstacles to resolve issues relating to the business environment through a Business Obstacles Alert Mechanism (BOAM).
The President also mentioned the need for mechanisms to support the country's move towards an innovation-led economy through the setting up of an accelerated technology transfer platform at the MCCI to link Mauritian operators with EU companies for the transfer of technology through partners from Innovate UK, Austrian Institute of Technology (AIT), and MESAP (Italy), amongst others.
Discussions also focused on using Mauritius as a platform for investment and trade into Africa, especially in the context of the OECD BEPS initiative and with some 43 Double Tax Avoidance Agreements and 28 Investment Promotion and Protection Agreements.
The Head of the European Union Delegation was accompanied by European Union Member States representatives, Ambassadors of the French Republic, the United Kingdom, the Federal Republic of Germany, Hungary and the Kingdom of the Netherlands.