4th CECPA Meeting between Mauritius and India
Business updates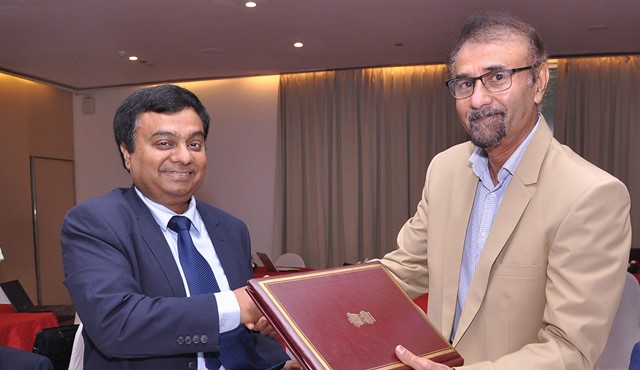 4th CECPA Meeting between Mauritius and India
Trade
20 Apr 2018
The 4th CECPA round of discussions between India-Mauritius was held in New Delhi, India from 17 to 19 April 2018.
The main objectives of the meeting were to finalise the Joint Study Report and pursue the CECPA discussions on Trade in Goods, Trade in Services, Dispute Settlement, Trade Remedies, Economic Cooperation and Technical Barriers to trade.
The Indian delegation was led by Mr. Manoj Kumar Dwivedi (left), Joint Secretary, Department of Commerce and the Mauritian delegation was led by Mr. N. Boodhoo (right), Director, Trade Policy, Ministry of Foreign Affairs, Regional Integration and International Trade. Members of the Mauritian delegation included representatives of the Ministry of Finance, the Economic Development, Business Mauritius and the MCCI. The MCCI was represented by Mr. Raju Jaddoo, Secretary-General and Mrs. Rooma Narrainen, Manager of the Trade Division.
Substantial progress was noted in the CECPA talks, in particular on the finalization of the Joint Study Report, Economic Cooperation, Trade in Goods and Trade in Services texts. The next meeting has been tentatively scheduled in July 2018 in Mauritius.