Business updates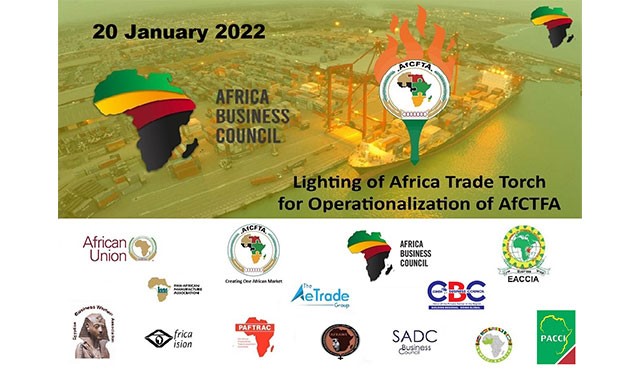 A torch lighting ceremony was held at the MCCI to mark the celebrations of the Africa Business Day which is held on the 20th January.

The Africa Business Day has been launched in 2021 to create awareness and to promote business as a major component for the development of Africa.

The event was attended by the Minister of Land Transport and Light Rail and Minister of Foreign Affairs, Regional Integration and International Trade, Honourable Alan Ganoo, the President of the MCCI, Mr. Guillaume Hugnin, the Vice-President of the Africa Business Council, Mr. Marday Venkatasamy, the Vice-President of the MCCI, Mrs Namita Jagarnath Hardowar and the Secretary General of the MCCI, Dr. Yousouf Ismaël.