Consultative meeting between MCCI and the Association of Retailers on going Digital
Business updates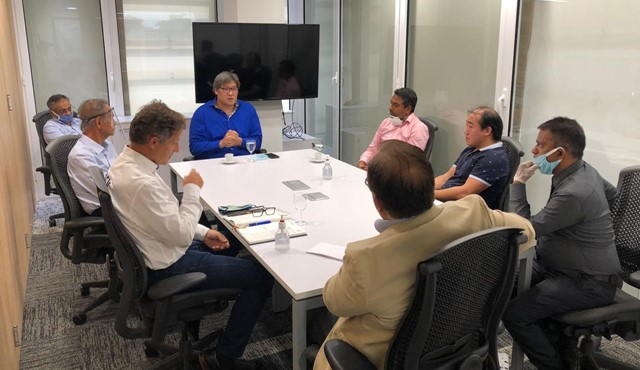 Consultative meeting between MCCI and the Association of Retailers on going Digital
MCCI
18 May 2020
MCCI has convened a consultative meeting with the Association of Retailers on going Digital through an E-commerce platform on Friday 15 May 2020.
Several avenues were explored. The Secretary General of the MCCI, Dr Yousouf Ismael, chaired the meeting and put forward that there is an urgent need to develop a coherent, structured and transparent e-commerce platform within a set of legislative frameworks to ensure customers' protection.
The outcome of the meeting was very positive as the retailers present showed their interest in the project. Other meetings are in the pipeline to discuss further.