Pre-budgetary Consultations: The Minister of Finance meets with the private sector
Business updates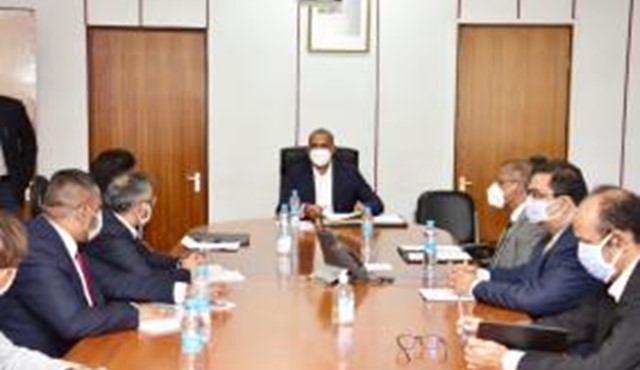 Pre-budgetary Consultations: The Minister of Finance meets with the private sector
MCCI
19 May 2020
In line with the pre-budgetary consultations, the Minister of Finance, Economic Planning and Development, Hon. Renganaden Padayachy, has met with the representatives of business community today 19th May 2020.
Representatives of several private sector institutions, namely Business Mauritius and MCCI, were present during the meeting. Mr. Marday Venkatasamy, President of the MCCI, stated that the MCCI is for a 'balanced' budget which takes into consideration both the social and economic sides as well as keeping in mind the Public Health. He also stated that non-conventional and 'once in a lifetime' measures need to be put in place.
MCCI was represented by its President, Mr. Marday Venkatasamy, Secretary General, Dr Yousouf Ismael and Economist, Mr. Ganessen Chinnapen.