Courtesy visit of the Ambassador of the Republic of Philippines to the MCCI
Business updates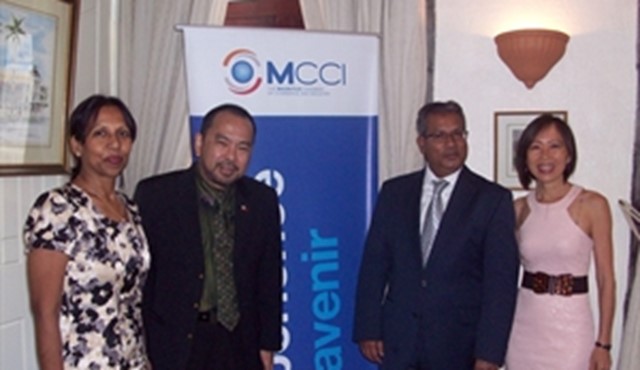 His Excellency, Mr. Bayani V. Mangibin, Ambassador of the Republic of Philippines to Mauritius, with residence in Nairobi, Kenya, paid a courtesy visit to the Secretary-General of the MCCI, Mr. Raju Jaddoo, on the 12 February 2015.

During the course of discussions, it was felt that  the development of medical tourism could be considered as a prospective area where both Mauritius and Philippines can collaborate as Philippines has a huge experience in this sector.

Ambassador Mangibin was accompanied by Dr. Audrey Patricia Chui Wan Cheong, Consul of the Philippines.