EU Cyber Resilience Programme (Cyber4D)
Business updates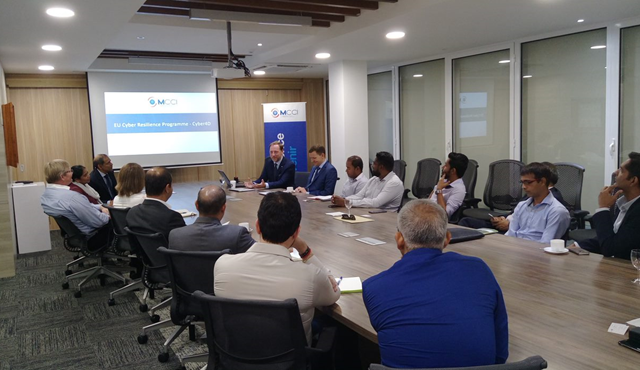 EU Cyber Resilience Programme (Cyber4D)
ICT
12 Dec 2018
The MCCI organised a presentation on the EU Cyber Resilience Programme (Cyber4D) held on Wednesday 12th December 2018 and Mr. Raul Rikk, country coordinator of the EU Cyber4D programme, was invited to present the objectives of the project.
Mauritius is one of the countries participating in the Cyber4D programme. It aims at increasing the security and resilience of critical information infrastructure and networks supporting the critical services of third countries (Africa and Asia) while ensuring compliance with human rights and the rule of law, through the adoption and implementation of a comprehensive set of policy and technical measures.
The project started in March 2018 and will be running for 42 months. A team of experts from Estonia will have a series of consultations with different stakeholders dealing with Cyber Security to conduct a situational analysis to better grasp the specificities of the country.