Mr. Barlen Pillay appointed as Secretary General of the MCCI
Business updates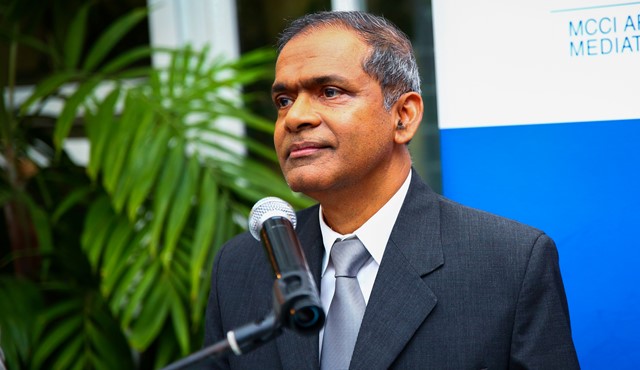 Mr. Barlen Pillay appointed as Secretary General of the MCCI
MCCI
12 Dec 2018
Mr. Barlen Pillay has been appointed Secretary General of the MCCI following decision of the MCCI Council Meeting, held on Tuesday 11 December 2018.

He is graduated in International Business Law from Paris I Pantheon-Sorbonne University and with a wide and extensive professional career in the Legal field in France, Mr. Barlen Pillay joined the MCCI in 1995.

He was the Manager of the Legal and Business Facilitation division for more than 20 years at the MCCI, during which he set-up, operated and promoted the MCCI Arbitration and Mediation Center (MARC). He was also involved in many other business facilitation activities at the MCCI particularly the development of the Duty Refund Counter, product traceability through GS1 bar-coding, the development of the ICT/BPO sector through OTAM, regional cooperation through l'UCCIOI and the E-waste project. He created awareness of the Business community on the importance of specific topics such as Intellectual Property, Data protection and Competition rules.
As from 1st August 2018, he was appointed Acting Secretary General.