First Round of Discussions on the Mauritius-China FTA
Business updates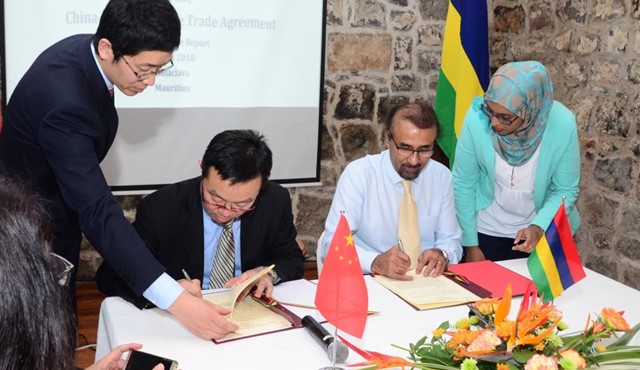 First Round of Discussions on the Mauritius-China FTA
Trade
04 Apr 2018
The first round of negotiations on the Mauritius-China Free Trade Agreement (FTA) was held on 2-3 April 2018 at Le Maritim Resort & Spa, in Balaclava.  The FTA aims at creating the necessary conditions to further expand bilateral trade and investment exchanges between Mauritius and China as well as to strengthen economic cooperation in a number of areas of interest to Mauritius.


The objective of the first round of negotiations was to initiate discussions and agree on the modalities of work on four pillars of the Agreement, namely: trade in goods, trade in services, investment, and economic cooperation.
The two sides took stock of the documents exchanged by both Mauritius and China on various aspects of the negotiations. The work agenda comprised parallel meetings focused on trade in goods, trade in services, investment, economic cooperation, and dispute settlement.
More information can be found here.
(Source: GIS)