High-level meeting chaired by MCCI to discuss the impact of the latest EU decision on Mauritius
Business updates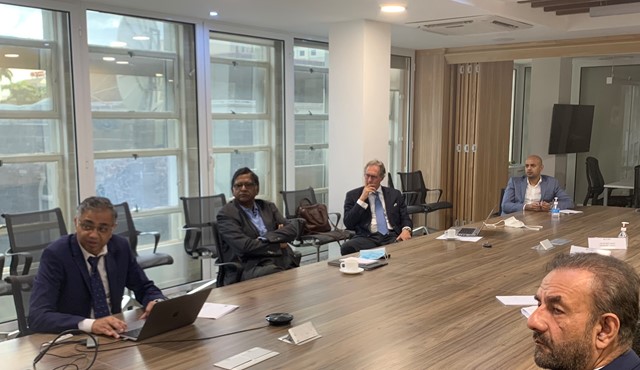 High-level meeting chaired by MCCI to discuss the impact of Mauritius' inclusion in EU's list of High-Risk Third Countries
MCCI
15 May 2020
The MCCI held a meeting with key stakeholders in the Financial Sector to consider the impact of the recent EU Directive resulting in Mauritius being enlisted as a high risk third country, for reasons of strategic deficiencies in its anti-money laundering and countering financing of terrorism regimes and to discuss on the way forward.
The meeting, held on Thursday 14 May 2020, also included a presentation delivered by Dr Yousouf Ismael, Secretary General of the MCCI, summarizing the background to the EU decision, the EU's revised methodology, and implications for the sector.
The meeting was chaired by the President of the MCCI, Mr. Marday Venkatasamy and saw the participation of representatives of the Economic Development Board, Global Finance Mauritius, Mauritius Bankers Association, and Association of Trust and Management Companies (ATMC), amongst other key stakeholders.