Information Session on the Fire Safety Requirements for Commercial and Industrial Buildings
Business updates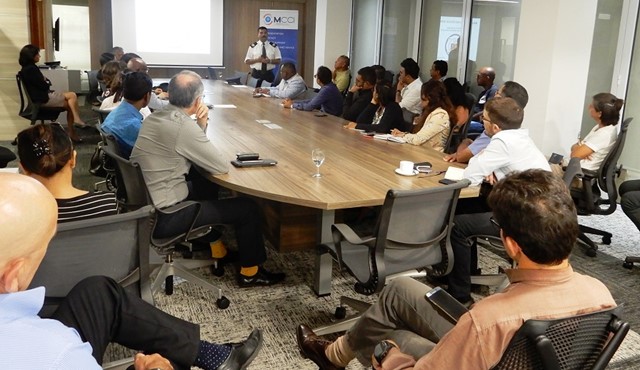 Information Session on the Fire Safety Requirements for Commercial and Industrial Buildings
MCCI
30 Apr 2019
Following the request from the MCCI Council and the MCCI Commission on Commerce sector, an information session on the fire safety requirements for commercial and industrial buildings was held at the MCCI on Monday 29 April 2019.
Mr. Hemmant Gunnasya, Divisional Officer and Mr. Mohamad Kinoo, Assistant Chief Fire Officer from the Mauritius Fire and Rescue Service were invited to conduct a presentation on the new provisions of the Fire Safety Plan and Fire Certificate Regulations 2018.
Mr. Zakir Caunhye, Head-Doing Business Reforms, Implementation and Monitoring at the Economic Development Board (EDB) was also invited to apprise Members on the current proposals being made to amend the existing Regulations to make it more business friendly.