National Payment Switch: New Feature in the Card Payment System
Business updates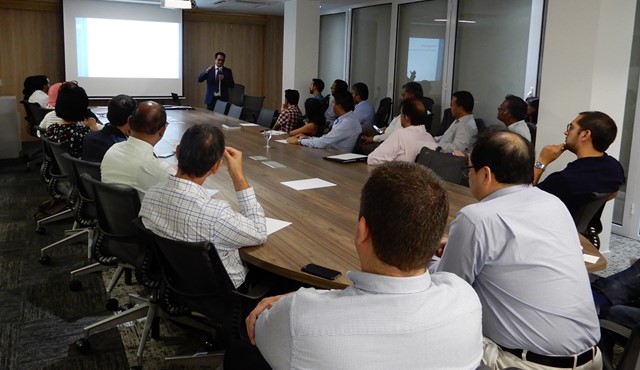 National Payment Switch: New Feature in the Card Payment System
MCCI
23 Apr 2019
The Bank of Mauritius is currently implementing a National Payment Switch (NPS) system in Mauritius, a system that will interface with Point of Sales (POS), Automated Teller Machine (ATM), Mobile Payment System and Internet based commerce portals, consolidate all electronic transactions and channel them to one or more payment processors for authorization and settlement.
The NPS will be a completely new feature in the card payment system in Mauritius. It will offer an option to route transactions made with locally issued cards to a central point (the Switch), for settlement at the Bank instead of being routed through the network of international card schemes.
In this context, the MCCI in collaboration with the Bank of Mauritius, organised an awareness session for Members on the NPS on Tuesday 23 April 2019. A presentation was conducted by Mr. Vikash Thakoor – Assistant Director, Payment Systems and MCIB at the Bank of Mauritius.
Mr Thakoor highlighted, amongst others, the benefits of the National Payment Switch. These include a level playing field for banks and newcomers, an increase in electronic transactions and a reduction in cash issuance. He further added that the implementation of the National Payment Switch will also lead to a reduction in merchant fees and POS installation costs.
About 40 Members from different sectors attended the information session.
A copy of the Presentation of Mr. Thakoor can be accessed here.
Further information on the National Payment Switch can be downloaded here.