International Day of Families 2022 : Appeal for collaboration
Business updates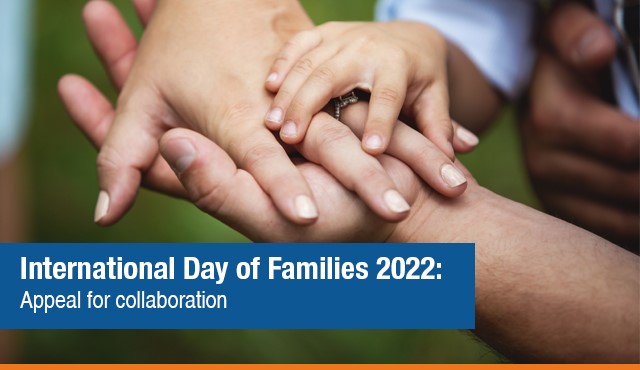 International Day of Families 2022 : Appeal for collaboration
04 May 2022

On the International Day of Families 2022, celebrated on the 15th of May, the Ministry of Gender Equality and Family Welfare intends to organize various activities, over a month, with the aim of strengthening family ties..

The Mauritius Chamber of Commerce and Industry (MCCI) has been part of the discussions pertaining to the event and has expressed its commitment to support this endeavour and help the Mauritian society in this difficult socio-economic context.

It was suggested that during the month of May, a series of promotional activities be organised in the following sectors that directly concern Mauritian families:


Retail Outlets: supermarkets and hypermarkets could provide discounts on necessities such as canned products, baby diapers, baby food, frequently used products (detergents, etc.)
Food Outlets and Fast Foods could offer discounted meals etc.
Retail outlets such as electronic goods shops could offer discounts on certain home appliances.
Pharmacies: Discounts on specific products like vitamins, health supplements, children's medication etc.
Bookshops: discounts on books, stationaries, and school materials.
The MCCI is grateful for your support in making this International Day of Families 2022 a success. The objective is, above all, to have a sustained campaign aimed at expressing solidarity to the Mauritian community, especially vulnerable households.

Kindly contact Mrs Kristina Lecordier-Heidrich (kheidrich@mcci.org) or the MCCI Communications Team (communication@mcci.org) should you wish to participate.

We count on your precious collaboration!