"LoveBridge": Collaboration between the public and private sectors to fight against poverty
Business updates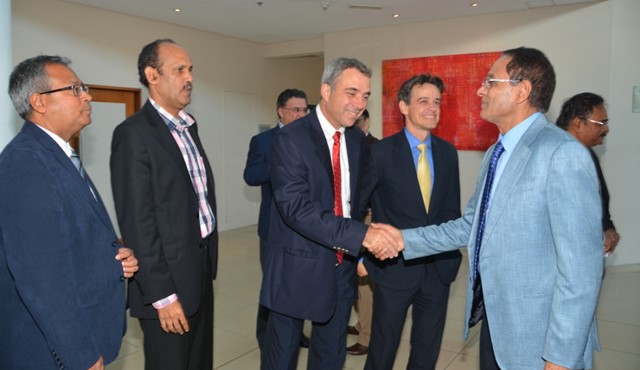 "LoveBridge": Collaboration between the public and private sectors to fight against poverty
27 Aug 2015
The "LoveBridge" project as a platform for the National Parrainage Programme was launched on Thursday 27 August 2015 at the Hennessy Park Hotel, Ebène.

The "LoveBridge" project is a humanitarian programme aimed at 'empowering' households that are caught in the 'poverty trap' by 'pairing' them with a 'famille accompagnateur' and a 'social worker' who will help and guide them through a continuous/long term process.

The official launching of the event was done by Hon. Vishnu Lutchmeenaraidoo, Minister of Finance and Economic Development. Members of the business community and representatives of the public sector were present on this occasion.

In his speech, the minister highlighted the role of Curepipe Starlight Sports Club in building up the "LoveBridge" project and emphasized that by taking it on a national level, this project will now help to reduce poverty. He mentioned that the State is investing Rs. 100 million in this project and counts on the collaboration of the private sector in this substantial step in the fight against poverty.

Mr. Harold Mayer, Co-Chairperson of the project, praised the participation of the members of the business community of the private sector and hoped that the expansion of this project at a national level will contribute to the alleviation of poverty in Mauritius.


Legend: From left to right: Mr. Raju Jaddoo, Secretary-General of the MCCI, Mr. Pradeep Dursun, Acting Director of Mauritius Employer's Federation (MEF), Mr. Vincent d'Arifat, President of the MEF, and Mr. Louis Rivalland, CEO of Swan Group, meeting with Hon. Vishnu Lutchmeenaraidoo, Minister of Finance and Economic Development.