Mauritian Entrepreneurs invited to Connect & Trade with women owned businesses
Business updates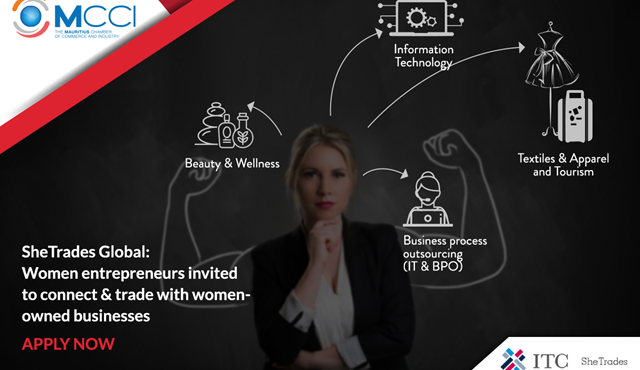 The International Trade Center has issued a call for applications for women entrepreneurs to SheTrades Global to be held from 26-28 June 2018, in Liverpool, United Kingdom.
The 2018 edition of SheTrades Global will highlight four sectors: beauty & wellness, IT and business-process outsourcing, textiles and apparel and tourism. The focus will be to link women entrepreneurs with investors, partners and buyers.
Women entrepreneurs wishing to participate in the SheTrades Global should submit their applications before 31 December 2017.