Mauritius becomes the 21st country to sign the Tripartite Free Trade Agreement
Business updates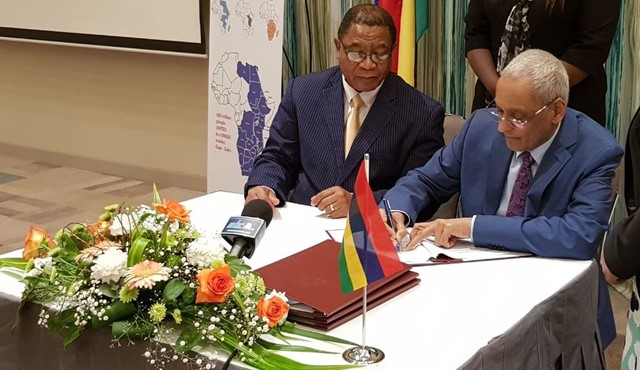 Mauritius signs the Tripartite Free Trade Agreement
Trade
09 Oct 2017
Mauritius has become the 21st Member State to sign the Tripartite Free Trade Agreement. Hon. Minister S. Lutchmeenaraidoo has, today 9 October 2017, signed the Agreement in the presence of the Secretary General of the COMESA, Mr. S Ngwenya. The signing ceremony was held today during a National Workshop on the Tripartite Free Trade Area at Ébène.
 The Tripartite Free Trade Agreement encompasses the 26 Members States of the three Regional Economic Communities, namely COMESA, SADC and EAC. This enlarged trading block will allow our exporters to obtain preferential market access on a bigger market. It is to be noted that the Tripartite Free Trade Agreement will only come into force after the conclusion of the outstanding technical work and the ratification by 14 of the 26 parties to the agreement.
"It was envisaged when the tripartite was mooted, that it would take three years to complete negotiations and come into force since the three regional economic communities all had FTAs," Mr. S Ngwenya noted.
He said governments should involve their respective private sectors in the consultations as these are the key drivers of regional trade to will give impetus to the tripartite process. These include the small and medium enterprises which are expected to drive the industrial pillar which is one of the three pillars of the tripartite. The others are market integration and infrastructure development.
More information can be accessed here.
A factsheet can also be downloaded here.