Mauritius – Pakistan Cooperation: MCCI and KCCI to explore new avenues of collaboration
Business updates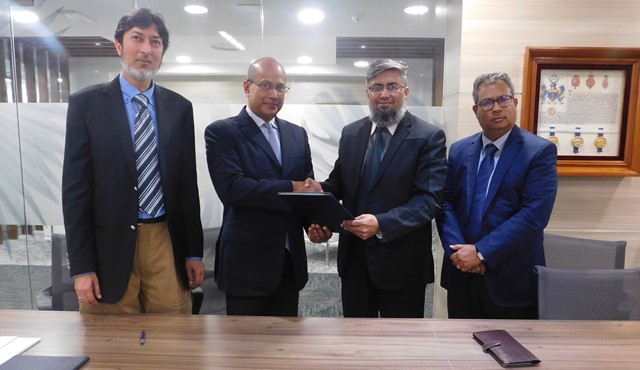 Mauritius – Pakistan Cooperation: MCCI and KCCI to explore new avenues of collaboration
Cooperation
15 Sep 2017
A Memorandum of Understanding was signed between the MCCI and Karachi Chamber of Commerce and Industry on 15 September 2017 to strengthen the longstanding collaboration between Mauritius and Pakistan.
The MoU signed cater for the possibilities and potentialities of growth, development and promotion of bilateral trade, investment and tourism between both countries.
Initially inked by the President of the MCCI, Mr. Azim Currimjee in Port Louis, Mauritius, on 29 August 2017, in the presence of the Trade Attaché, High Commission for Pakistan in Mauritius, Mr. Faisal Idriss, the MoU was then subsequently brought to Karachi by the President of Mauritius-Pakistan Joint Business Council, Mr. Shehzad Ahmed. The President of KCCI, Mr. Shamim Ahmed Firpo, formally signed the MoU at KCCI in the presence of the Honorary Consul of Mauritius, Mr. Sohail Suleman.