MCCI and SCCI: Strengthening Existing Cooperation
Business updates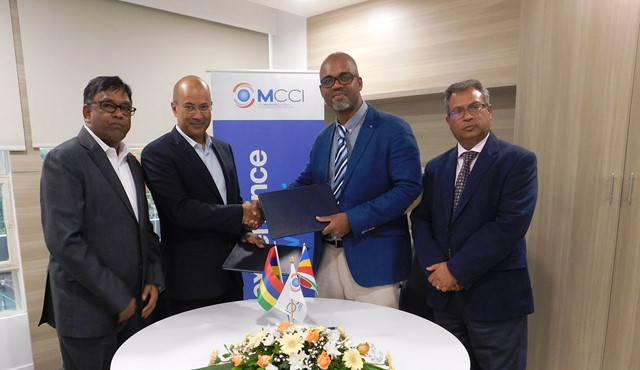 MCCI and SCCI: Strengthening Existing Cooperation
Regional Cooperation
05 Dec 2016
During a meeting held today, Monday 5 December 2016, between the President of the MCCI, Mr. Azim Currimjee and the new President of the Seychelles Chamber of Commerce and Industry, Mr. Wilson Nancy, both parties were of view that they should extend their collaboration in more diversified sectors.
In this context, Mr. Wilson Nancy and Mr. Azim Currimjee have reviewed the Memorandum of Understanding signed between the two organizations in 2014. Provisions are now made for more cooperation between our business people in the tourism sector, training and in the ocean economy.
Both parties agreed that there are many projects which can be conducted jointly, particularly in the field of the ocean economy. In 2015, Mauritius imported around USD 53 million of fish and fish products from Seychelles, which represented around 99% of total imports from Seychelles.
The Presidents also affirmed more exchanges will be scheduled in 2017 to allow business people of both countries to discuss and further exploit the opportunities which exist between Mauritius and Seychelles.
Legend from left to right: Mr. Marday Venkatasamy, Vice-President of the MCCI, Mr. Azim Currimjee, Mr. Wilson Nancy and Mr. Raju Jaddoo, Secretary-General of the MCCI.