MCCI receives the visit of the new Ambassador of Egypt
Business updates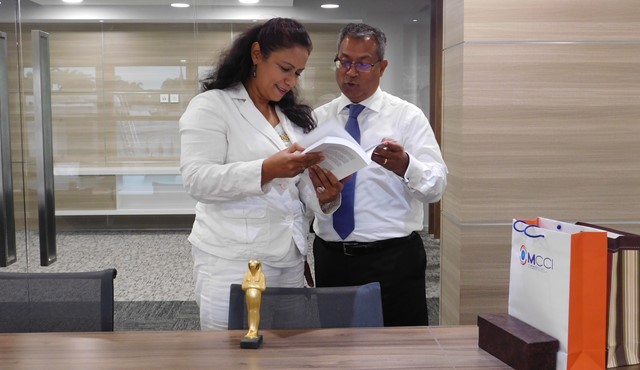 MCCI receives the visit of the new Ambassador of Egypt
Cooperation
14 Dec 2016
The new ambassador of Egypt to Mauritius, HE Mrs. Aya Saad Mohamed paid a courtesy call on the Secretary-General of the MCCI, Mr. Raju Jaddoo on Tuesday 13th December 2016.
The objective of the visit was to discuss about the various investment opportunities that exist between the two countries, especially through common African agreements.
Both parties shared the view that investment in the services and medical tourism sectors in Mauritius would yield to fruitful outcomes. Discussions also focused on future business networking events to be held between MCCI and the Federation of Egyptian Chambers of Commerce of in view of consolidating the relations between the business people of Mauritius and Egypt.