Business updates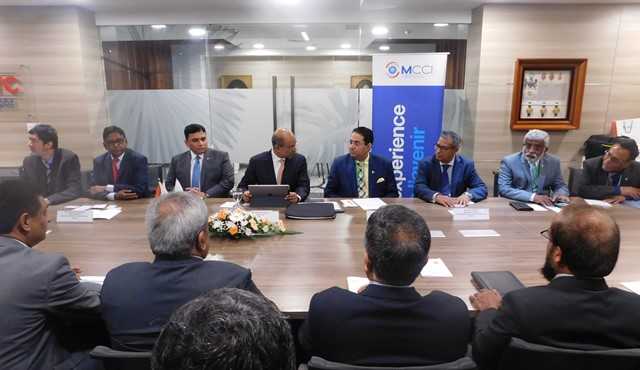 Mauritius-Pakistan relations: A business delegation from Karachi visits the MCCI
Cooperation
28 Feb 2018
A 20 -Member delegation from the Karachi Chamber of Commerce and Industry, led by its Vice-President, Mr Muhammad Rehan Hanif, had a working session with Members of the Mauritian business community on 28 February 2018 at the seat of the MCCI. The meeting was chaired by the President of the MCCI, Mr. Azim Currimjee.
The visit of the delegation is a follow-up of the MoU signed between KCCI and MCCI in August 2017. The objective of the MoU is to strengthen business relations between the two countries through networking,  exchange of information, effective consultation and cooperation.
The Head of the KCCI delegation, Mr. Muhammad Rehan Hanif, expressed satisfaction regarding the interest shown by the business people to consolidate their relations.
Moreover,  Mr. Azim Currimjee, President of the MCCI, recalled that despite the signing of a  Preferential Trade Agreement between the two countries in 2007 , trade did not pick up to the level expected.
Both parties were of the view that there should be an awareness campaign in the respective countries to sensitize Members of the business community on the advantages offered under the PTA.
Discussions were also held on issues such as  visas and maritime transport.
B2B meetings were also organized during the visit.