Presentation on the New Scheme for Deferred Payment of Customs Duties and Taxes
Business updates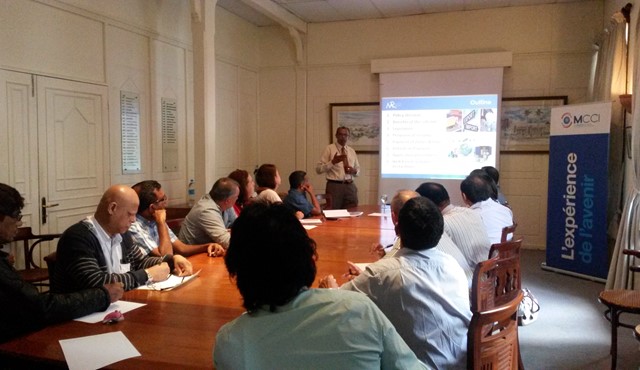 Presentation on the New Scheme for Deferred Payment of Customs Duties and Taxes
Trade
10 Aug 2015
Following the announcement made in the Budget Speech 2015-2016, the Customs Act 1988 has been amended to provide for the deferred payment of customs duties and taxes at importation for SMEs and other VAT registered persons.

In this context, the MCCI had invited Mr. Rajendra Gupta Ramnarain, Section Head, MRA Customs to explain the mechanism of operation of the new scheme and the eligibility criteria for registration. The presentation, which was attended by about 25 private sector operators, can be downloaded here: Deferred Payment Scheme Presentation

To benefit from the scheme, operators should hold either a valid SMEDA Certificate or VAT Registration Certificate. Application forms for the Deferred Payment Scheme can be downloaded from the MRA Website: http://www.mra.mu/download/Registration-DeferredPayment300615.pdf

For any additional information, you may wish to contact the Trade Facilitation and Customs Cooperation (TFCC), MRA Customs, Custom House, Mer Rouge, Port Louis, Tel: 202 0500, Fax: 216 7784.