Session d'informations aux nouveaux membres de la MCCI
Business updates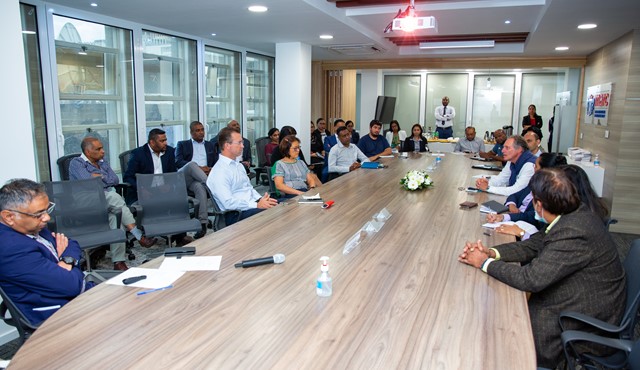 Session d'informations aux nouveaux membres de la MCCI
MCCI
19 Aug 2020
La Mauritius Chamber of Commerce and Industry (MCCI) compte plusieurs nouveaux membres qui ont adhéré à l'association au cours de cette année.
Afin de faciliter leur intégration, les familiariser à son fonctionnement et leur expliquer ses services, l'institution a organisé une séance d'information à leur intention. Ces adhérents viennent de plusieurs secteurs d'activité, tels que le commerce, l'industrie, l'immobilier, les services financiers, la logistique ou encore le tourisme. Cette rencontre a eu lieu  le mercredi 19 août 2020, au siège de l'institution à Port-Louis.
Lors de cette présentation, le Dr. Yousouf Ismaël, Secrétaire général de la MCCI, a mis l'accent sur les services offerts par la MCCI et sur la contribution de l'institution dans le  développement économique du pays. 
Le Président de la MCCI, Guillaume Hugnin, a pour sa part, mis l'accent sur les projets qui sont en cours de réalisation notamment la création d'une Chambre des Métiers en collaboration avec la Chambre des métiers et d'Artisanat de la Réunion, l'objectif étant de valoriser les métiers et l'artisanat à travers la formation entre autres.