Setting up of a public-private sector committee to explore new opportunities
Business updates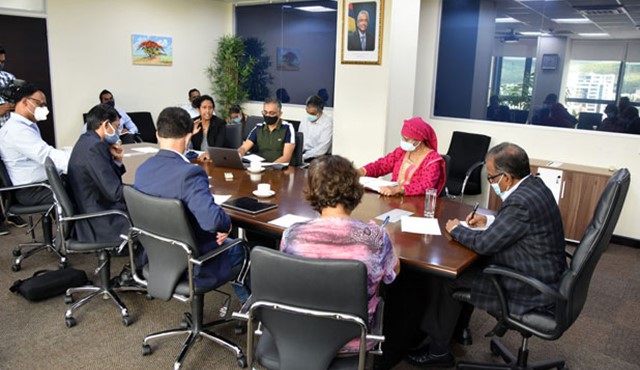 Setting up of a public-private sector committee to explore new opportunities
Trade
01 Apr 2021
During a meeting held on 1 April 2021 chaired by the Minister of Industrial Development, SMEs and Cooperatives, Mr Soomilduth Bholah and comprising representatives of Mauritius Export Association (MEXA), the Economic Development Board (EDB), the Mauritius Chamber of Commerce and Industry, the Association of Mauritian Manufacturers - Made In Moris, Business Mauritius and SME Mauritius, it was agreed that a committee will be set up with the objective of reviewing the country's trade agreements with China and Africa with the aim of tapping new business opportunities.
During the meeting, discussions also focused on the prevailing situation in Mauritius following the Covid-19 related national lockdown and the resumption of certain economic activities across the country as from 1 April 2021.
The Minister thus indicated that a decrease of Rs 5 billion in the country's exports has been recorded, from January 2020 to December 2020 compared to the same period in 2019. This is a less drastic drop than what was expected by operators in the wake of the current economic challenges triggered by the pandemic, he said.
Mr Bholah further stated that the Government has implemented various support plans for operators, including the Wage Assistance Scheme, the Freight Rebate Scheme and the Trade Promotion Marketing Scheme, which have provided considerable assistance to them.
In addition, the Minister lauded the courage and resilience of the operators.
Source: GIS