Smart City Projects: Business Opportunities available
Business updates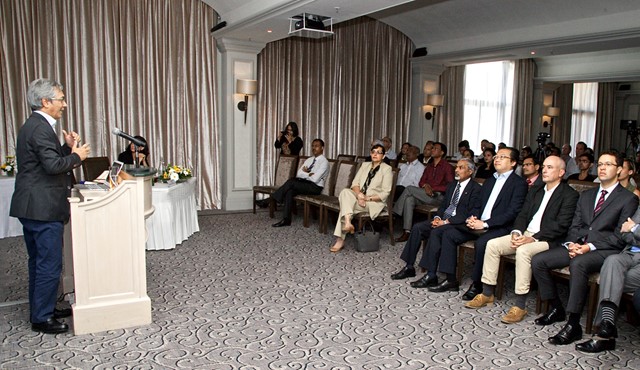 Smart City Projects: Business Opportunities available
15 Sep 2015
A presentation on the business opportunities concerning the "Smart City Projects and Scheme" was organized by the Mauritius Chamber of Commerce and Industry at Labourdonnais Waterfront Hotel, Port-Louis on 15th September 2015. The presentation was delivered by Mr. Gaëtan Siew, Chairman of State Land Development Company Ltd.  

Mr. Siew explained that the Smart City Projects aim at developing a city whereby different sectors of the economy will be integrated in a coherent platform. The main purpose of the interconnected platform will be jobs creation and the enhancement of the quality of life.

The main criteria on which the projects will be centered are autonomy, innovation, integration and intelligence.

He also pointed out that each project will involve investment from members of different sectors of the business community in order to reach its objectives.

Mr. Sachin Mohabeer, Assistant Director of Smart City and Real Estate at the Board of Investment (BOI), elaborated on the regulatory framework and fiscal and non-fiscal incentives to members of the business community for the development of smart cities across the island. He explained, for example, that a company investing in the development of a smart city and/or its components will be exempted from payment of several taxes. For more information, please visit: http://www.investmauritius.com/investment-opportunities/smart-cities.aspx

The presentation was attended by around 70 participants.


The presentation is available at the MCCI.