The "Made by Africa" Report released
Business updates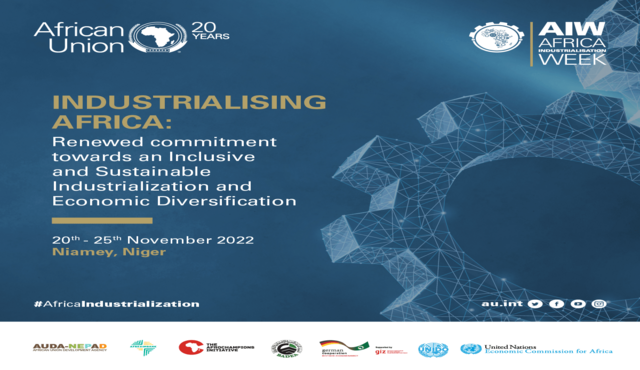 The "Made by Africa" Report released
25 Nov 2022

The International Trade Centre has released its report entitled "Made by Africa: Creating Value Through Integration", on 22 November 2022, during the African Union Summit on Industrialization and Economic Diversification in Niger. The document has been produced in partnership with the African Union and the European Union. In view of this report, over 10 000 interviews have been conducted with firms, business support organisations, industry experts and other stakeholders.
The "Made by Africa" report identifies 94 value chains with high potential for sustainable development, out of which four sectors emerge as particularly promising. These are pharmaceuticals, baby food, cotton clothing and automotives.
Pharmaceuticals and baby food are highlighted as critical sectors in the context of the COVID-19 pandemic, particularly. On one side, there is need to improve health and reduce imports, and on the other side, it is important to ensure sustainable food security at a time global supply chain disruptions.
Cotton clothing offers opportunities for least developed African countries to create millions of jobs through value chain integration. As for automotives, it represents big potential for intraregional trade growth, given its links with leather and electrical machinery value chains.


Click here to view the report.
The French version is available here.