Training on 'Basic Principles of GS1 & Barcoding' on 26 June 2015
Business updates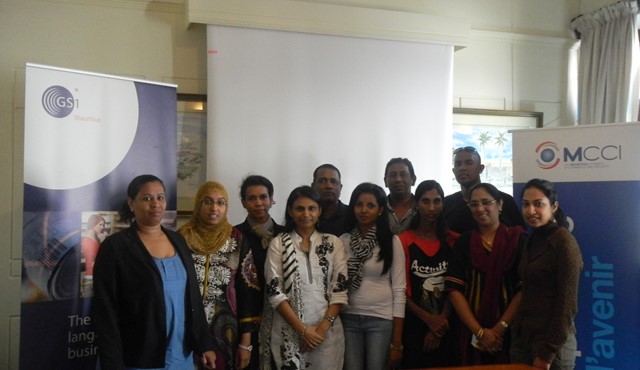 Training on 'Basic Principles of GS1 & Barcoding' on 26 June 2015
GS1
26 Jun 2015
Our training on 'Basic Principles of GS1 & Barcoding' this month comprised of approximately 10 participants mainly from Fast Moving Consumer Goods.
 
Participants included mostly Small and Medium Companies launching their businesses in consumer packaged goods such as snacks, juice, spices and yogurts.  Operators involved in packaging groceries such as oil, sugar and salt were also explained how to barcode their products.

They were also explained how to construct a barcode and how to recognise a barcode of good quality to save their time as well as money and avoid any retailers' rejection of their products due to poor quality barcodes.

Some feedback received from participants:
''List of printers should be available''
''Very interesting training''

Legend: Participants together with Miss Fazlee Dhuny and Miss Sandrina Rasen, MQA Approved Trainers in GS1 Standards