Unveiling the relooked Tax Free Digital Portal
Business updates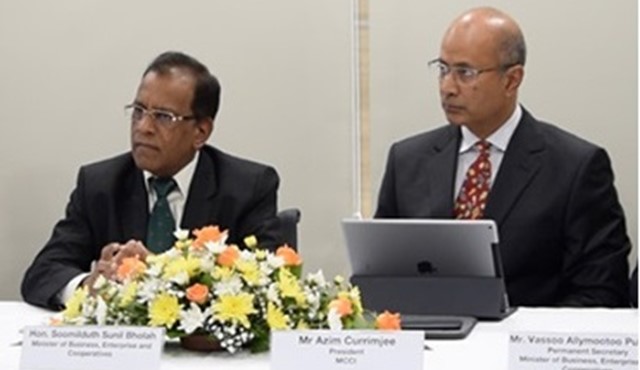 Unveiling the relooked Tax Free Digital Portal
MCCI
26 May 2017
The MCCI organised a Press Conference on Monday 22 May 2017 for the launching of a 'Creative Mauritius' section on its dedicated portal to tourists www.taxfreeshopping.mu in the presence of the Honorable Soomilduth Bholah, Minister of Business, Enterprises and Cooperatives. Creative Mauritius is a joint initiative of the MCCI and the Small and Medium Enterprises Development Authority (SMEDA) whose aim is to showcase operators involved in our craft industry both from Mauritius and Rodrigues.  
The portal, launched in November 2014, gives opportunity to Tax Refund operators and those involved in the services related to tourism to promote their business and have exclusive visibility to tourists. The President of the MCCI, Mr. Azim Currimjee, further added that operators will soon be able to sell online through our e-commerce option. The launching video can be also viewed on both YouTube and our Facebook Page.
MCCI also unveiled its relooked Tax Free Digital Portal www.taxfreeshopping.mu along with its Tax Tourist Refund edition 2017 brochure which can be downloaded from our completely relooked website. The new brochure is designed to reflect a modern and sophisticated feel, where extra focus was pulled on redesigning the airport map as well as the map of Mauritius.