170th MCCI Anniversary: MCCI launched a Special Commemorative Cover
Business updates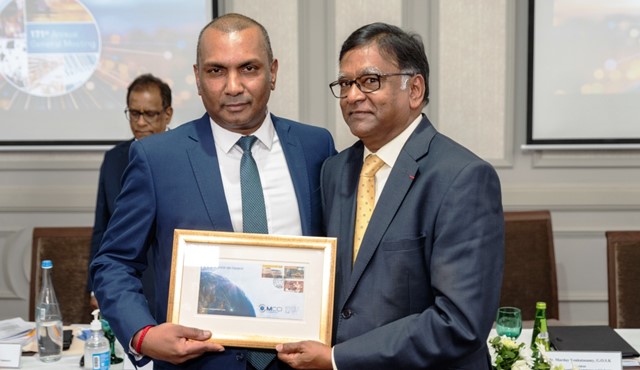 170th MCCI Anniversary: MCCI launched a Special Commemorative Cover
MCCI
27 Jul 2020
The MCCI issued a Special Commemorative Cover which was officially launched on 23 July 2020 at the 171st MCCI Annual General Meeting held at the Labourdonnais Waterfront Hotel, Caudan, Port-Louis.
The Special Commemorative Cover was presented by the President of the MCCI, Mr. Marday Venkatasamy, G.O.S.K, to Dr. the Hon. Renganaden Padayachy, Minister of Finance, Economic Planning and Development, the Hon. Nandcoomar Bodha G.C.S.K, Minister of Foreign Affairs, Regional Integration and International Trade, the Hon. Soomilduth Bholah, Minister of Industrial Development, SMEs and Cooperatives, and to the Hon. Yogida Sawmynaden, Minister of Commerce and Consumer Protection.
The issue of the Special Commemorative Cover is part of a series of activities organized in the context of the 170th anniversary celebrations of the MCCI.