Cross Border Payment Systems of SADC and COMESA
Business updates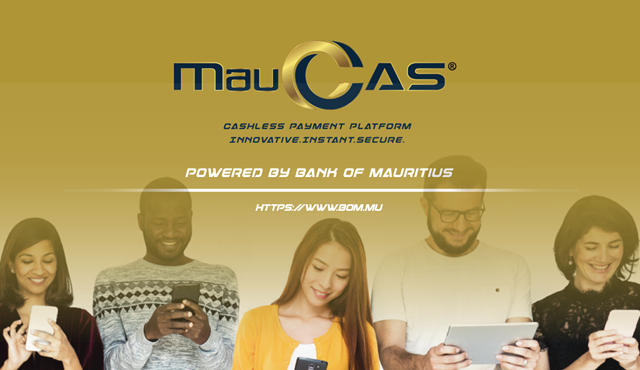 Cross Border Payment Systems of SADC and COMESA
Economy
16 Dec 2020
A presentation on the Mauritius Central Automated Switch (MauCAS) and on the cross-border payment systems of the SADC and COMESA regions, namely the SADC-RTGS, the SADC Transfer Cleared on Immediate Basis System (TCIB) and the COMESA Regional Payment and Settlement System (REPSS) was held at the Bank of Mauritius on Wednesday, 16 December 2020. The presentation was addressed to members of the business community.
MauCAS is operated by the Bank of Mauritius for routing payments among operators on a 24x7 basis. It will enable banks and non-bank operators to provide transformative payment and value-added services through cards, mobile phones and other innovative channels.
In his opening remarks, the Governor of the Bank of Mauritius, Mr. Harvesh Seegolam, said that he has noted low adoption of payment infrastructure by the local business community. "I therefore encourage all of you present today and, through the MCCI, the entire local business community to adopt payment infrastructures and to improve efficiency for themselves and their clients by taking full advantage of the initiatives the Bank is rolling out for payment systems both domestically and regionally" he said. 
As the central payment switch, MauCAS will simplify the current retail payments by routing transactions made through cards and mobile phones for settlement at the Bank of Mauritius. This will enhance efficiency in the system while maintaining the inter-operability of different channels of payments.