Customs brokers made aware of the Trade Obstacles Alert Mauritius
Business updates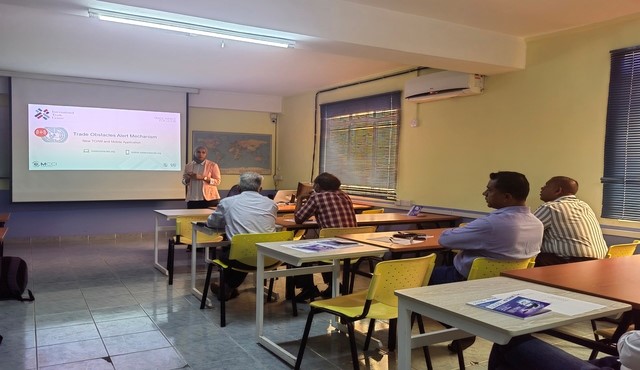 Customs brokers made aware of the Trade Obstacles Alert Mauritius
16 Nov 2022
In the context of a series of awareness sessions on the Trade Obstacles Alert Mauritius (TOAM), the Mauritius Chamber of Commerce & Industry (MCCI) held its second meeting with customs brokers at Freight Academy Centre, Port-Louis, on Wednesday 16 November 2022.

The participants were sensitised on the use of the TOAM, especially to report obstacles faced during import and export. Moreover, they were introduced to the TOAM mobile application, launched on 29 September 2022, with a view to further business facilitation.
Attendees also had the opportunity to ask questions.


The first awareness session, which saw the participation of members of the Association Professionnelle des Transitaires (APT), was held at the seat of the MCCI, in Port-Louis, on Friday 28 October 2022.
The MCCI Advocacy Team continues to carry out a sensitisation campaign on the TOAM with all relevant stakeholders.